Jaipur news: Baby Divyansh Kidnapped and rescued
August 12, 2022

0 Comments
Divyansh abducted from SMS Hospital Jaipur
Accused Desired A Male Child
10 August 2022, Jaipur, Rajasthan.
Siddharth Harish Pillai (Intern)
Divyansh, a 4-month-old baby kidnapped from the Government-run Sawai Mansingh (SMS) Hospital, Jaipur. It has put a question mark on the security arrangements at the facility in the capital of Rajasthan. 
29-year-old Raju, a resident of Bharatpur, managed to kidnap the baby, Divyansh from SMS Hospital of Jaipur. He committed this crime in broad day light of Wednesday, 03 August 2022. Raju escaped 90 CCTV cameras installed in the hospital. The Mahesh Nagar Police nabbed him on Saturday from the Mansarovar area. The SMS Hospital police are interrogating him. Divyansh is now safe and back with his family.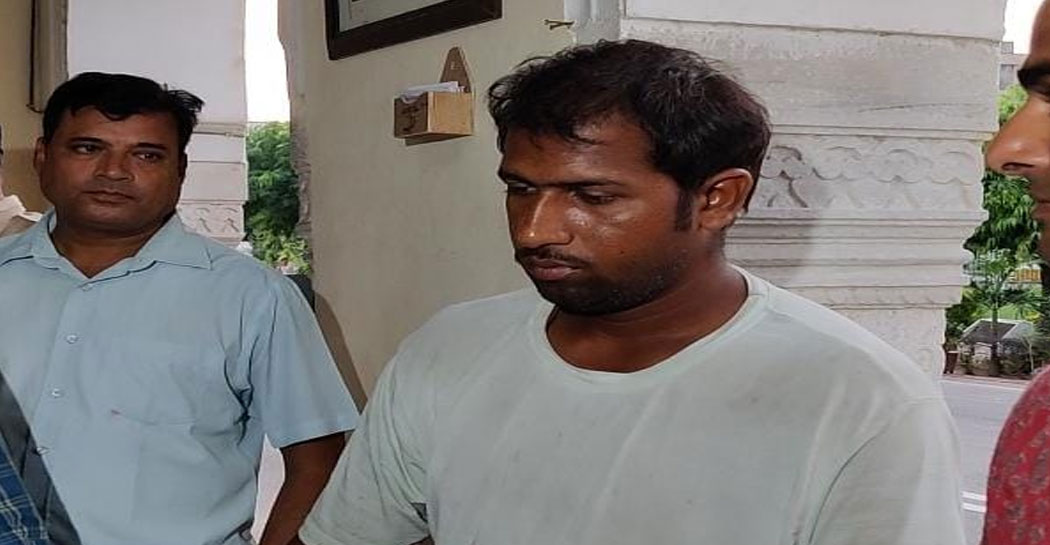 Accused befriended the baby's grandparents
According to SMS Hospital SHO Navratna Dhaulia, Kaluram resides in Dausa. He had come to Jaipur with his wife Dholi Devi and his two grandsons Ayush (04 year) and Divyansh (04 month) on July 24, 2022. Ayush had a spine problem and was admitted to the hospital. Divyansh's parents, Khela Devi and Ankur Yogi were also in the hospital.
On Wednesday, 3rd August, 2022, Raju had a conversation with Divyansh's grandmother in a nearby park around 12:30 pm. The man told her that his younger brother also had the same problem as Ayush, but was treated by a good doctor.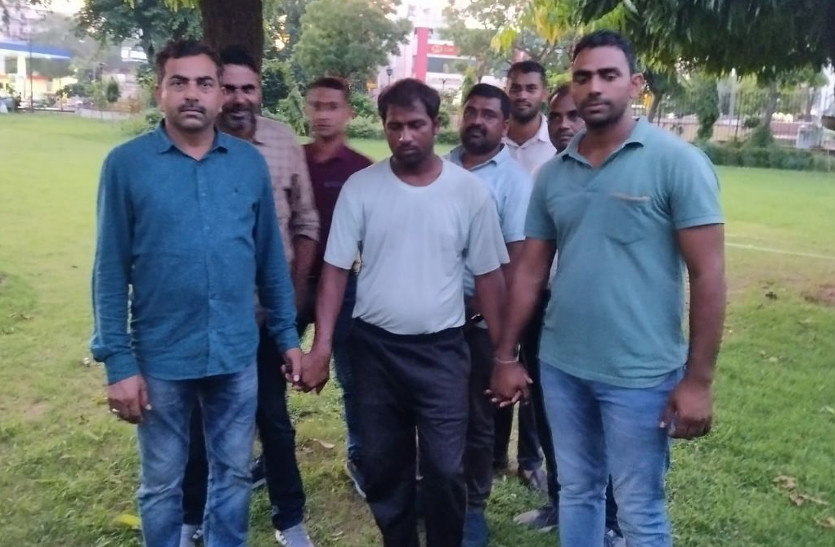 The kidnapper took the beguiled grandparents to Dr. Bhaskar at Surya Hospital located near SMS Hospital. He  showed the medical reports of Ayush. Then at 4.30 PM, when Dholi Devi was entering SMS Hospital along with Divyansh, the accused allegedly asked her to leave Divyansh with his grandfather, who was eating nearby. Noticing that Indira Rasoi had commenced its food services, the grandmother requested to Raju to look after baby Divyansh, and proceeded to get food for her other grandchild, Ayush. 
When the grand parents get together after 15 minutes, Raju and Divyansh were nowhere to be seen.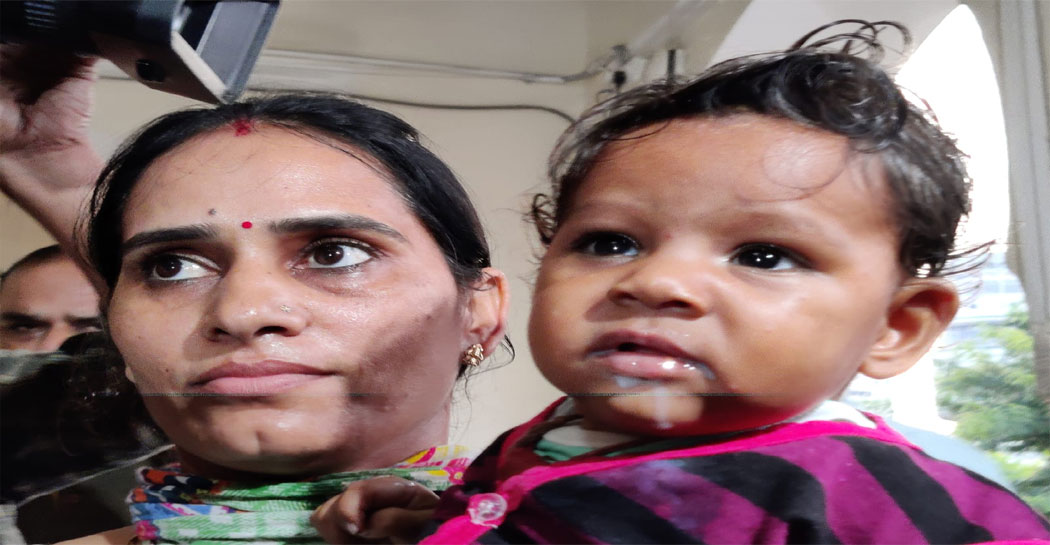 A Family Could Have Been Potentially Destroyed
Kaluram lodged an FIR, stating that Divyansh had been kidnapped by a stranger. Ten police teams of 06 thanas comprising more than 100 personnel were engaged for four days in search of the baby  Divyansh, said Additional Deputy Commissioner of Police Ajaypal Lamba. The police had also announced a reward of ₹ 5,000 to catch the accused.
During this period of four days, Divyansh's family was shattered. They were already battling with Ayush's illness; the news of their beloved child being snatched away from them, cruelly, completely broke them. The mother reportedly cried for days on end. The grandmother, Dholi Devi, requested the chief minister, Mr. Ashok Gehlot, to look into the matter.
The Motive: The Desire For A Male Child
On questioning, the accused, Raju alias Hemendra, revealed that he was the father of 4 girl children. The lack of a male heir is what allegedly drove him to commit this heinous crime. Yes, you read that right- in a country where people rally behind slogans like "Beti Bachao, Beti Padhao", a preference for the male child continues to persist.
PaaLoNaa is whistleblowing for the last 04 years. The crime of kidnapping newborn babies for adoption is on rise. The incident, which took place in Rajasthan is not the only case of baby stealing. There are so many other cases too nationwide. Some of them are the part of organised crime like human (baby) trafficking for adoption, while the others are result of individual efforts.
Also, it is shocking to hear, in these progressive times, that the prime accused even felt the need to have a male child, when he had 4 daughters of his own. His daughters, if guided and educated in the correct way, could scale heights that no son ever could. Instead of channelling his energy in such vicious crimes, had he worked hard enough to look after his daughters and educate them well, the girls stood a fair chance to make him proud and achieve unlimited success.
Now that their father is under arrest, the girls would now grow up in the absence of their father- a void in their innocent lives which probably can never be filled.
Best use of Social Media
It must be noted that images of the culprit were flashed across social media, which eventually helped in nabbing him. This, once again, proves how authorities can use the Internet and social media for the benefit of the society.
Be extra cautious
Security systems at vulnerable places like hospitals must be beefed up. To remind our readers, a month ago, a man had attempted to kidnap a girl from SMS Hospital, as reported by Times of India. The man was arrested under appropriate sections of IPC and POCSO act. He had earlier attempted to molest a 7-year-old girl in the washroom. 
This is yet another cautionary tale for parents and relatives- never trust strangers with the safety of your innocent little ones. 
(This report is written by Siddharth Harish Pillai, Student of IIM, Ranchi under the Internship program of PaaLoNaa)
Sources: